WESmag >>
from the president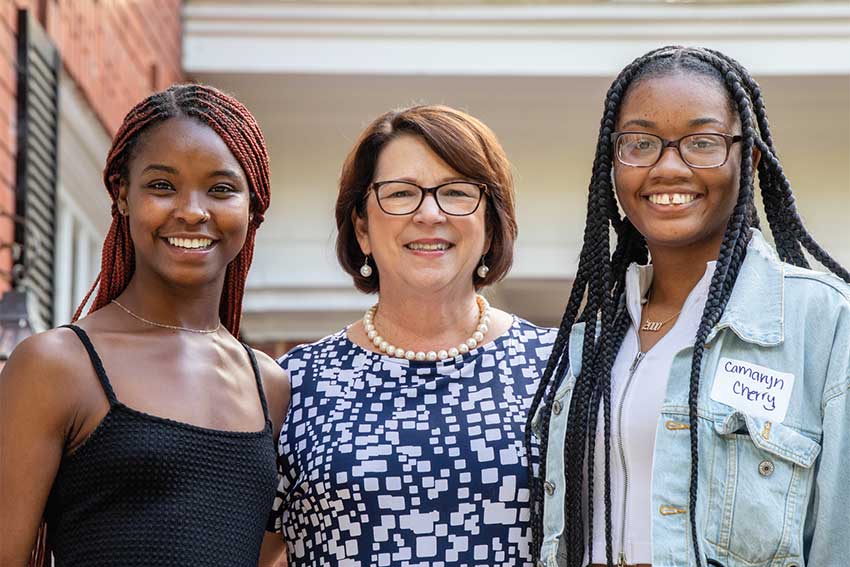 As I complete my thirty-sixth year at two United Methodist women's colleges, I have been counting my blessings…and they are many! I used to say that Wesleyan and Columbia College (my alma mater and the place where I spent twenty-one wonderful years on the faculty) were very similar, but with Columbia College now one of the latest women's colleges to begin admitting men, along with Converse College—also in South Carolina, the comparison is now history.  Over these years I have often been asked what I think is the future of women's colleges, and my answer was this:
"Until women and men have economic parity, there is a need for women's colleges."

This issue of WESmag points out that women and men still lack economic parity. Don't we all hope that day will soon come? After all, more women than men are earning college degrees, and we have laws designed to promote equity in hiring, promotions, salary, and workplace environments. But the discrepancies that are noted in the introduction to this issue are real, and they are experienced differently by women according to factors other than gender—factors such as race, sexual orientation, language (even accent), and culture.
I am so very proud to have witnessed many accomplishments over the last fifteen years at Wesleyan College—a place where students grow academically, socially, personally, spiritually, and in so many more ways. It's a place dedicated to the holistic development of the women who enroll. This is why our graduates tell the stories like the ones you will read in this issue of WESmag. And now if anyone asks me what I think about the future of women's colleges, my answer will be different. I will say this:
"Even if men and women reach economic parity, there will still be a place for women's colleges—institutions of higher education committed not only to the idea of equity, but where equity is practiced and experienced."
Hail Wesleyan!
Vivia L. Fowler