THE CENTER FOR
LEADERSHIP & INVOLVEMENT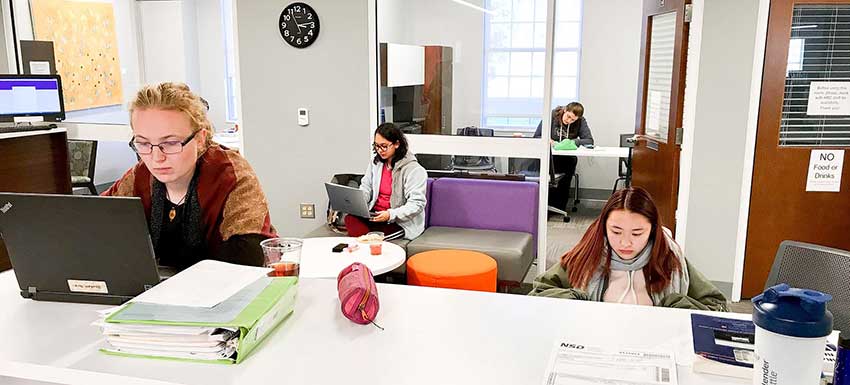 The Center for Leadership and Involvement (CLI) strives to enhance the student experience through active and diverse engagement opportunities in the Wesleyan community. The CLI supports the mission of the College by overseeing functional areas that contribute to the student experience including, but not limited to, campus involvement programs, Student Government Association. 
 
STUDENT INVOLVEMENT & ACTIVITIES 
CLI works with the Division of Student Affairs to promote all major student activities to the campus community through Stall Walls and Student Life newsletters. Many student programs and events are developed by student groups and organizations. The CLI serves as a resource for these groups, advising them on all regulations and procedures as stated in the Student Organization Manual and supporting their development, training, and funding. This includes assistance with the conception of new organizations, writing and updating constitutions, funding and resources for campus events, training, and more. In addition, the CLI staff serve as primary advisors for the Campus Activity Board who host large, campus wide programs for the Wesleyan community. 
LEADERSHIP PROGRAMS 
The Center provides students with a variety of programs, workshops, and services to help them develop key leadership skills outside of the classroom. Through intentional programming, students have the opportunity to learn about important leadership skills and qualities, while preparing to take on leadership roles in organizations such as Campus Activities Board, Student Government Association, and other student-led campus organizations.
STUDENT GOVERNMENT ASSOCIATION 
The Student Government Association (SGA) is the student body's representation before administrators, faculty, the board of trustees, and alumnae. All members of SGA are elected by their peers each year. In addition to tackling policy issues that matter to Wesleyan students, SGA approves new student organizations, addresses student concerns, and hosts programs and workshops to benefit the campus community. For more information or questions about SGA, email sga@wesleyancollege.edu. 
STATEMENT ON ANTI-RACISM
The Center for Leadership and Involvement commits to centering student experiences in all of their community programming and ensuring that Wesleyan's students feel heard, valued, and prioritized in all student life initiatives. We commit to reviewing our programming, campus traditions, language, and systems with a discerning eye in order to build a safe and inclusive environment. Additionally, we commit to continual education and research in best theories and praxis of anti-racism, and commit to being held accountable when and if we get it wrong.