Wesleyan
Honor Code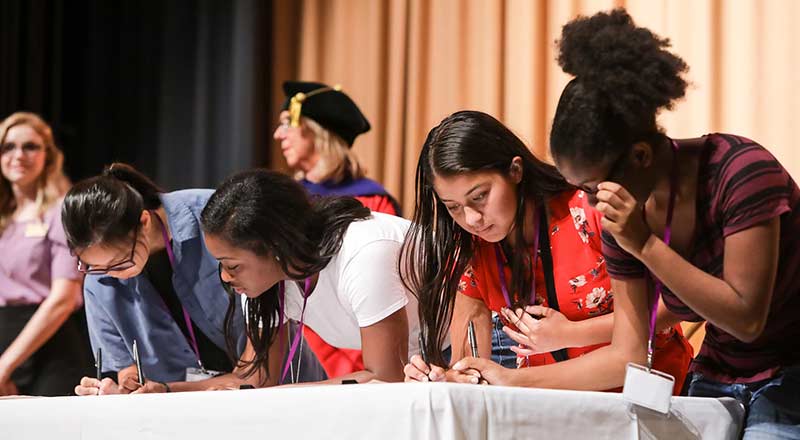 The Honor Code is the foundation upon which life in the Wesleyan College community is built.
It is based upon the idea that individual freedom is a right founded upon responsibility. A student is expected to tell the truth, respect others and their property, and maintain academic integrity and honesty in all areas of college life. If a student violates a principle of the Honor Code at any time, the student is honor-bound to self report. Likewise, if a student is aware that a fellow student has violated an honor principle, the student is honor-bound to ask the violator to self report or notify an appropriate college administrator in addition to reporting the violation to the Honor Council. Maintaining these principles of honor is the ideal toward which we strive. Our Honor Code is not destroyed by infractions of the rules; it is damaged when violations are tolerated.

Membership in the College community involves establishing and maintaining these broad honor principles. It is understood that by becoming a student at Wesleyan, an individual signifies acceptance of the Honor Code and all policies and procedures set forth in The Wesleyanne, elsewhere, and as enacted by College Officials.

Every student is required to sign the Honor Pledge upon entrance to the College and/or entrance to the residence halls.