NURSING
ADMISSION PROCESS
Interested students are encouraged to start the Wesleyan admission process early and to work closely with admission staff and the Nursing department to ensure timely completion of the prerequisite courses and admission requirements. 
Fall Deadlines
October 1 Nursing Application and TEAS Registration Opens
March 1  Nursing Application and TEAS Deadline
April  Nursing Cohort Announcement
August  Classes Start
How to Transfer and Apply
Apply to the Nursing program for no cost. 
Register for TEAS exam (fee for exam is $80).
If a student takes the TEAS exam at other testing centers the offical scores must be sent to Wesleyan.
Admission Requirements
Admission to Wesleyan College does not guarantee admission to the Nursing Program. The Nursing Program is full time; class and clinical times can vary throughout the week.
Minimum Criteria for Admission
Completion of all concentration classes or their equivalents and have no more than six hours of required proficiency and general education classes outstanding.
Official Test of Essential Academic Skills (TEAS) exam score (latest edition) refecting a 75 or higher composite score
In good academic standing and must have a minimum overall GPA of 3.0 and a minimum GPA of 3.0 in all pre-nursing general education care and concentration classes. Students falling below a GPA of 3.0 will be reviewed on a case by case basis.
A grade of "C" or higher in pre-nursing math, science, and psychology courses, all attempts within five years of starting the program are included.
By application deadline, 5 of 7 pre-nursing math and science courses must be completed.
Additional Admission Policies for Transfer and Second Degree Students
Pre-nursing courses completed at a regionally accredited college or university will be evaluated by the Registrar to determine equivalency.
Nursing courses completed at another institution will not be accepted by Wesleyan College.
Last human anatomy and physiology course taken more than five years before beginning nursing program at Wesleyan College will not satisfy the pre-nursing course requirements.
A student who has earned a "D" or below on two or more nursing classes at another institution is ineligible to apply for the program.
Any remaining general education classes must be completed before enrolling in senior level nursing courses.
Students with prior baccalaureate degrees are required to complete the following pre-nursing courses, or their equivalents, with a minimum GPA of 3.0: MAT 130/140, PSY 101, BIO 110, CHM 100/101, MAT 220, BIO 210, BIO 211, BIO 245, and PSY 240.
Requirements for the Bachelor of Science in Nursing: 120 semester hours
To fulfill the distribution requirement for Developing, Exploring and Expanding students must complete the following with different prefixes: 1 course from Fine Arts, 2 courses from Humanities, 3 courses from Natural Sciences and Mathematics, and 1 course from Social & Behavioral Sciences/ Professional Studies.
A general education course may count only one time in any part of the requirements.
Transfer students may take General Biology I and II or Survey of Chemistry I or II for their science sequence.
Courses Required for Second Degree Students
Students with prior baccalaureate degrees are required to complete the following courses, or their equivalents: PSY 101, BIO 110, CHM 100/101, MAT 130/140, MAT 220, BIO 210, BIO 211, BIO 245, and PSY 240.
Please contact the Admissions Office at (800) 447.6610 or admissions@wesleyancollege.edu with questions about about the Bachelor of Science in Nursing program and Wesleyan College.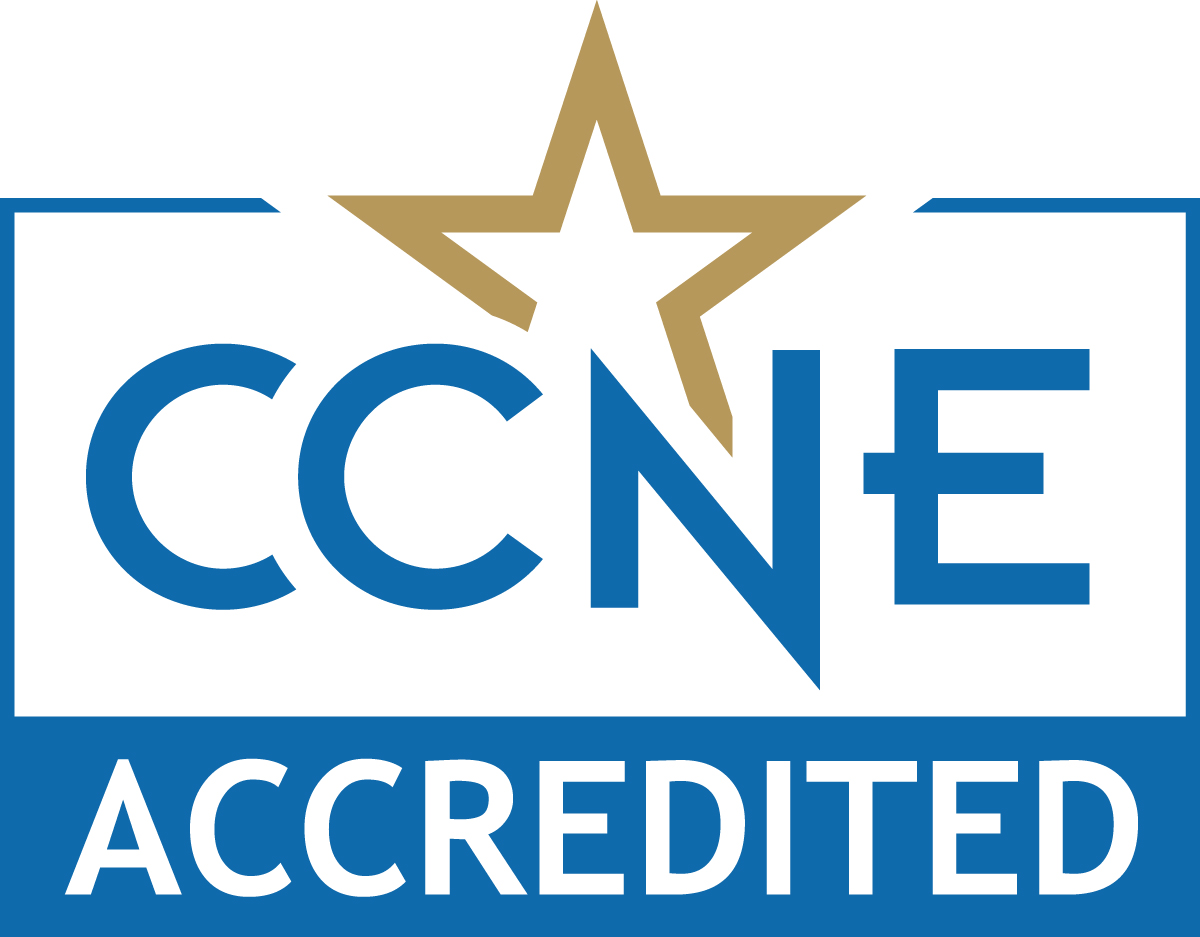 The Wesleyan College Bachelor of Science in Nursing program has Full Approval from the Georgia Board of Nursing. The baccalaureate degree program in nursing is accredited by the Commission on Collegiate Nursing Education www.ccneaccreditation.org.