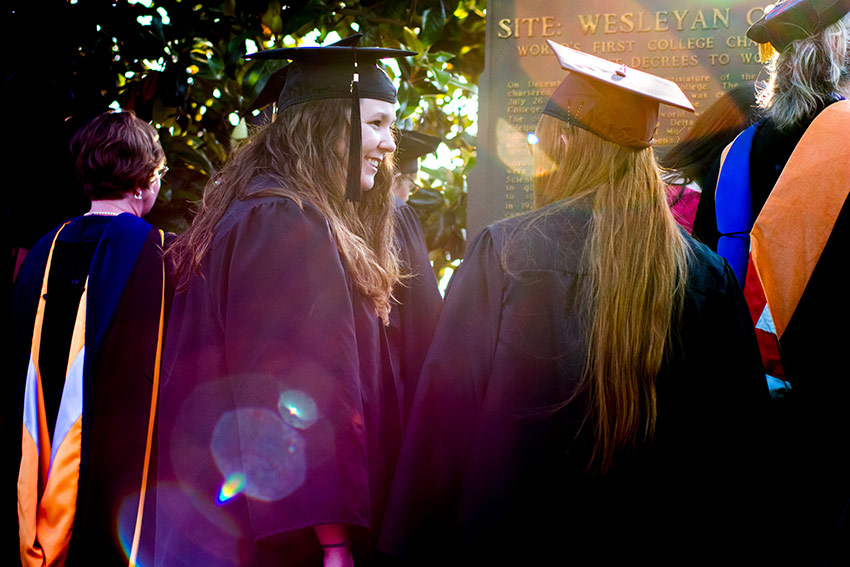 Earn your law degree in just 6 years

instead of the traditional 7 years!
Recognizing that certain students have the capacity and readiness to complete their undergraduate education and their law degree training in less than the normally required seven years of study, Mercer University's Walter F. George School of Law and Wesleyan College have established a corporative agreement for a 3+3 accelerated JD program. Qualified students will have the opportunity to accelerate their course of study by completing both their undergraduate bachelors degree at Wesleyan and their Juris Doctor degree at Mercer in approximately six years of full-time study as opposed to the normally required seven years of study.
 
To apply for the program 
Wesleyan students must have completed all college core curriculum and all requirements of their chosen major
a minimum of two and a half years in residence, and
at least 90 credit hours
accepted majors include politics and global studies, English, or any major with a prelaw minor 
 
Eligiblity for admission to Mercer School of Law 
students must take the LSAT no later than December 31 during their junior year at Wesleyan
must apply to Mercer no later than January 15 of their junior year.
a cumulative GPA of 3.5 and a score at or above the median LSAT score of the preceding year's entering class
 
Eligible students may apply at any time for this partnership.
Questions? Contact Tom Ellington, Wesleyan's pre-law advisor 
(478) 757-3797 ellington.wesleyancollege@gmail.com