3+3 Law Program Advising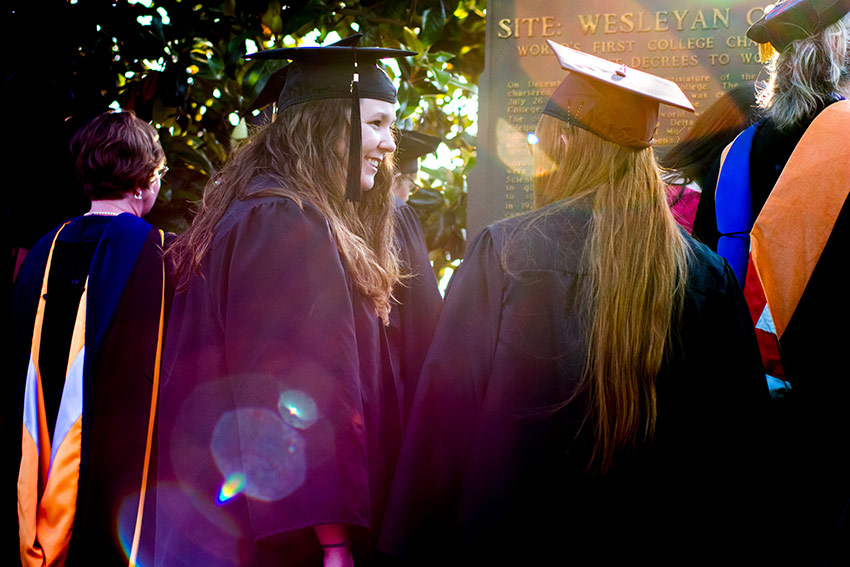 3+3 Law Program with Mercer University's Walter F. George School of Law.
Advisor: Dr. Nicholas Steneck 
Program Description
A juris doctor (J.D.) leads to a broad range of careers that impact people's lives. Lawyers help with buying homes, writing wills, prosecuting and defending criminals, creating business contracts, and attempting to protect people from litigation. A law degree may also open up law-related careers in government, business, higher education, health care, communication, and numerous other fields. Legal practice is intellectually challenging and requires the use of ethics, reasoning and judgment. To practice law, students must typically complete an undergraduate degree, earn a JD degree from an accredited law school, and pass their state's bar examination
3+3 Program Description
Mercer University's Walter F. George School of Law and Wesleyan College recognize that certain students have the ability and readiness to complete their undergraduate education and their law degree training in less than the normally required seven years of study. The 3 + 3 program provides an opportunity for select students to accelerate their course of study by completing both an undergraduate degree (from Wesleyan) and the JD degree (from Mercer University) in approximately six years of full-time study. Students enrolled in this program are expected to complete all Wesleyan College core requirements, including those of their chosen major, with a minimum of two and a half years in residence, and at least 90 credit hours at Wesleyan prior to attending law school. This program is recommended for majors in politics & global studies or English. Students may elect other majors, but MUST have a pre law minor and engage in the requisite coursework required for the 3 + 3 program. To be considered for Mercer Law, students must maintain a cumulative GPA of 3.5 or above in Wesleyan College coursework and score at or above the median LSAT score of the preceding year's entering class. Students interested in pursuing this program should identify themselves to their first year advisor during orientation and meet with the pre-Law advisor no later than fall semester of their first year at Wesleyan, to ensure that they are on track for this program. 
Three Year Curricular Plan* 
The 3 + 3 student should take at least 15 hours each semester and should be prepared to finish her Wesleyan courses in three years, prior to application for the law school at Mercer. The following courses must be taken at Wesleyan: