bringing the world

 together one friendship at a time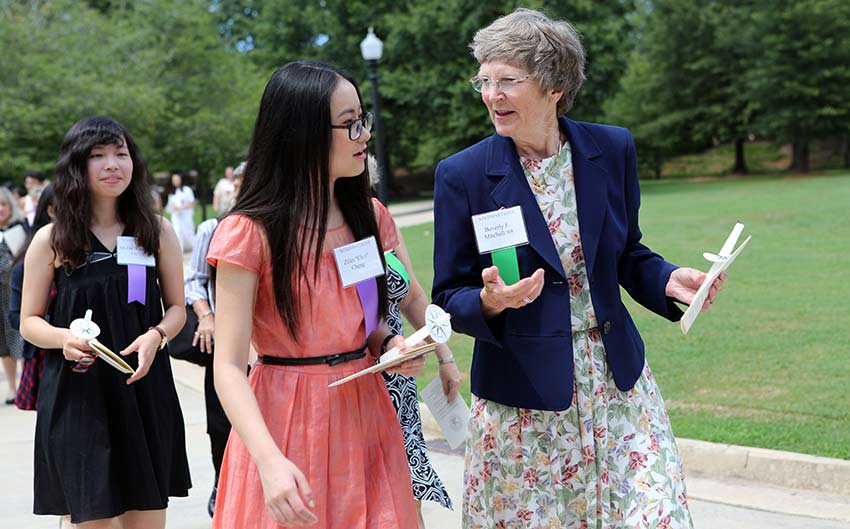 The Office of International Students has implemented the Wesleyan Friendship Family Program (WFFP) to help our international students form friendships and cultural interactions within the community. This program gives international students the opportunity to build relationships with local families and share cultures in a unique, personal, and fulfilling manner.
Who participates in the Friendship Family Program?
Friendship Family Program is completely voluntary and is open to all Wesleyan faculty, staff, alumni, international students and members of the Macon community.
As a Friendship Family, you provide perspective of American culture by including the student in informal dinners, holiday celebrations, an occasional family outing, or any event that adds to the richness of the international student's experience in the United States. In exchange, international students bring with them fascinating culture and fresh perspectives, which can enable you to learn and better appreciate the different cultures present in our global community. The program emphasizes a friendship relationship designed to give support for international students as they adjust to their new environment and learn about the culture. Families are not expected to house students. 
How are friendship families and students matched?
Student and friendship families are selected and matched based on similar interests and preferences collected in the application form submitted to the Wesleyan International Student Services Office. We hope you will be thoughtful as you complete your application form, as we will use this information to create a match. The only information on the application form that will be shared with your match is your contact information. 
Wesleyan Friendship Family Applications
If you have questions about being a Friendship Family, please contact the International Student Services Coordinator, Helena Xia, at hxia@wesleyancollege.edu or (478) 757-4023 for more information. Your participation will be greatly appreciated.