At Wesleyan College,
academics are our top priority. 
We know when students have an opportunity to engage first hand in scholarship, inside and outside the classroom, not only do they learn more, they set themselves up for future success. We are proud that 94% of our 2018 graduates had either enrolled in graduate school or found a job within six months of graduating. 
At Wesleyan, we know these exceptional graduation outcomes can be attributed to the high number of students (91% to be exact) who are actively engaged in learning outside of the classroom such as research with a faculty member, internship, study abroad, or an honors thesis.
We honor this work each year during our Celebrating Student Scholarship Day – where classes are cancelled and our students share with the entire community the work they have engaged in that year. These talks are inspiring and challenging. Students take the stage before their peers, faculty and community members and read papers, share their exhibits, give presentations and in general wow us with the work they have accomplished. 
It is this type of experience that makes a Wesleyan graduate competitive for graduate school and beyond.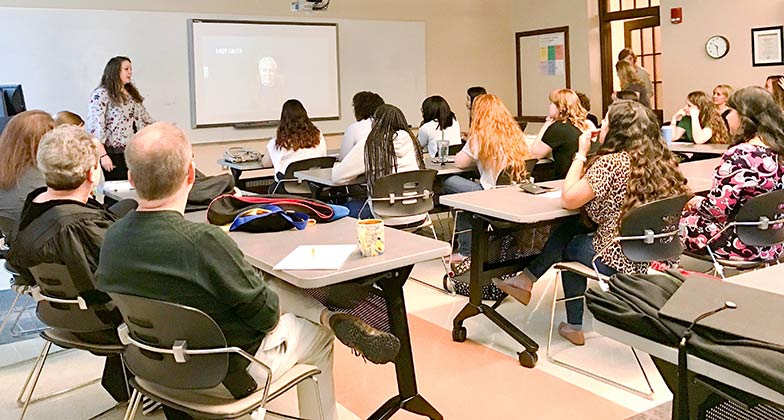 Celebrating Student 

Scholarship Day 2019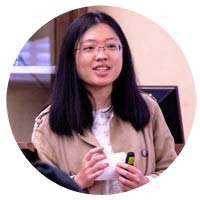 Peiwen Li / Honors Student
"Almighty Bitcoin? The Risks and the Benefits of Bitcoin as an Electronic Currency"
A study about Bitcoin in the past decade, including the external elements that promote the invention of it, the working principles and operating system of it, the diversified application and benefits of it in various business and nations, the disadvantages and risks of it, the prediction of its forecast and remaining questions for further research. By collecting and analyzing the data from 2010 to 2019, the price of Bitcoin keeps a steady tendency to increase from 2011 to 2013. It reflects that Bitcoin is accepted successfully at the beginning by showing how Bitcoin brings more benefits than other payments with its unique designs. However, the price of Bitcoin starts to fluctuate at the end of 2013 with a large spike. From 2017 to 2018, the fluctuation of price becomes more enormous, climbing up during 2017 and declining during 2018 with a huge change rate of it. This reflects that Bitcoin faces market risk via fluctuation in the exchange rate between bitcoin and other currencies such as US dollars. The price of the Bitcoin is a standard to measure the benefits and risks of Bitcoin. And the adjustment and balance of benefits and risks of the Bitcoin would also make its price more steady and result in sustainability.
Faculty Sponsor: Ying Zhen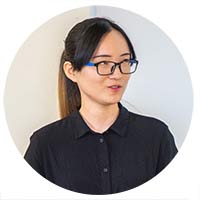 Shuaitong Chen / Honors Student
"Application of the Electroretinogram (ERG) to Assessing the Visual System of Fruitfly Drosophila melanogaster Eye-Shape Mutants"

Faculty Sponsor: Barry Rhoades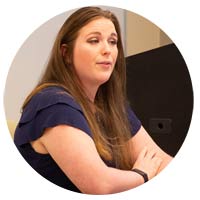 Amber Storm Murray / Honor Student
" 'A Traveller in Skirts': Isabella Bird and Mary Kingsley"

Faculty Sponsor: Regina Oost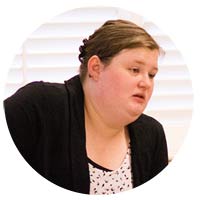 Elizabeth Smith / Findlay Scholar
"Literary Depictions of Women as Mentally Unstable and their Repercussions"

Faculty Sponsor: Joe Lease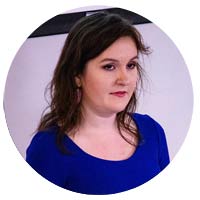 Hannah Elizabeth Smith – Honor Student
"Health for Sale: A Look into the Ethics of the Pharmaceutical Industry"

Pharmaceutical corporations serve a useful purpose by manufacturing drugs that improve quality of life.  Development and distribution of these drugs are expensive; therefore, how do companies recoup their investments? Gain insight about cases of popular drugs:  how they got to market, how the industry benefited, and disadvantages the consumers faced.

Faculty Sponsor: Glenna Meyer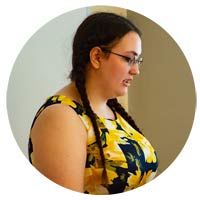 Barbara Reigel / Findlay Scholar
"The Steel Backbone of the Labor Movement"
The steel industry acted as the backbone of the American labor movement through their strong unionization and effective methods of striking due to the vital nature of steel in heavy machinery starting in the late 1800's. Through a more thorough understanding of the history of the movement, including its progress and setbacks, I will identify the underlying trends that allowed their movement to be so successful and find ways to incorporate those factors into emerging fields. As such, throughout my presentation I will discuss the manner in which the steel industry unionized and what motivated workers to do so. Some of the key issues that motivated workers were: the industry's vitality, rising unemployment, debts and pension fund obligations, increased competition, market demand, and police brutality towards strikers. My research uses a close reading of Union publications, industry and political speeches, and statistical analysis of unemployment trends, wages, and output by country.) Secondary sources, such as the Gale Encyclopedia of U.S. Economic History, were used to help track down these trends and shifts in public opinion and synthesize their impacts.

Faculty Sponsor: Nick Steneck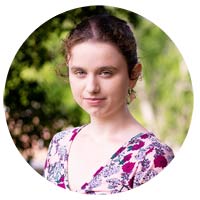 Brittany Kelly / Findlay Scholar
"From Antigone to Aristophanes: Suicide in Ancient Greece"

Faculty Sponsor: Joe Lease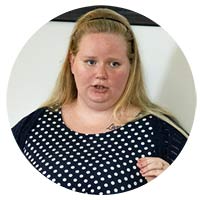 Hannah Charles / Honors Student
"Determination of Polycycic Aromatic Hydrocarbon Concentrations in Water Sources around Plant Scherer"

Faculty Sponsor: Laura Strausberg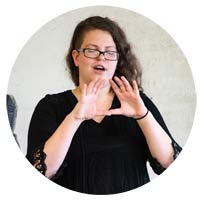 Miriam Graham / Honors Student 
"Partisan Change in the South"

Faculty Sponsor: Tom Ellington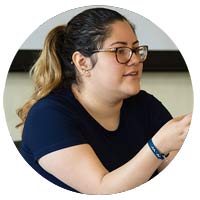 Nancy Abarca – Findlay Scholar 
"From Page to Screen: An Adaptation of The Giver"
Books are often turned into films for further enjoyment of content that is already known and loved. However, the film industry doesn't always hit the mark of the people's expectations, especially if they're apart of the book audience. The Giver by Lois Lowry is a prominent example of how the adaptation of a book can get turned into something altogether different from the original work. By exploring the changes between the book and the film version the importance of what kind of choices are made significant, not just in Lois Lowry's writing, but when it comes to making a movie as well.

Faculty Sponsor: Joe Lease