2019

commencement speaker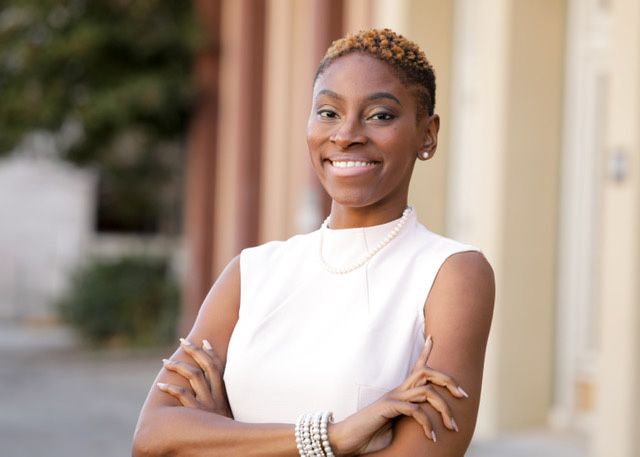 Tonja Khabir
Tonja Khabir is the Executive Director of the Griffith Family Foundation, where she is working to design and implement a social justice framework for community-centered grant-making. As a community relations specialist, Ms. Khabir managed and supported programming in the fields of Public Health, Community Development, and Education for over 10 years. Her efforts have supported teams in East & Southern Africa, enhancing health and development in vulnerable communities with organizations like USAID, University of Western Cape and the International Organization for Migration. 
As a public health professional, Ms. Khabir worked to promote community development and health service provision with mobile populations in East and Southern Africa. As program support with the International Organization from Migration (Nairobi, Kenya), she worked with a team of government, quasi-government, and NGO officials to develop a National Strategy for HIV Prevention along the Transport Corridors of Kenya. Her support with the UN affiliate also included coordination with key stakeholders across the country as well as training for Service Delivery and Capacity Building for personnel from over 15 regional country offices.  She has also served as a research associate on health projects with teams from the USAID (Uganda), University of the Western Cape (South Africa), DeKalb County Board of Health, and Mercer University (Georgia).
Her experience with international development led her to found a non-profit in Macon, Two Hands International, which empowered underrepresented youth through international exposure, community engagement and global leadership.  With Two Hands, Ms. Khabir developed partnerships and programming to provide resources and outreach opportunities for students to receive their first passports and achieve enrichment through cultural immersion.
After working in the non-profit industry for several years, Ms. Khabir has transitioned into philanthropy, using her experience and skillset to design and collaborate with various entities to enhance the field in Central Georgia with the Griffith Family Foundation. Ms. Khabir is a 2019 PLACES Fellow for equity, diversity and inclusion in Philanthropy with The Funder's Network. She is a member of the 2018 Changing Faces of Philanthropy Cohort with the Young Black and Giving Back Institute. She was also named a 2018 Emerging Cities Champion with 8 80 Cities/ John S. and James L. Knight Foundation and a 2018 Emerging Leader by NewTown Macon's Partners in Progress. Ms. Khabir is a founding partner of Urbane: Young Black Professionals Network of Central Georgia. She serves on several boards and committees in Macon- Bibb including the ONE Macon Steering Committee, the United Way Central Georgia Strategic Planning Task Force and the Board of Governors with  the Grand Opera House. Ms. Khabir holds a B.A. in Sociology from Fisk University and a Master's of Public Health from Morehouse School of Medicine. She is active in her local alumni association, MGFAA, and loves yoga, reading, travelling, cooking, and the arts.