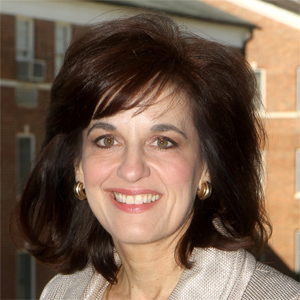 2013 Winner, Distinguished Service to Wesleyan
Jody Bethea Riggs, Class of 1988
Anyone who followed Jody Bethea Riggs during her career as a Green Knight, Class of 1988, might have anticipated that she would one day become an exemplary alumna. She learned early as a student worker in the admissions office to represent Wesleyan well and inspire others to love the College. As a student ambassador, she welcomed prospective students to campus and gave tours. Her campus activities were another indicator of her future involvement as an alumna. Fully involved in Wesleyan life both in and outside the classroom, she played class soccer, sang in the Washboard Band, and helped the Green Knights to STUNT victory.

In the 25 years since her graduation, Jody has continued to volunteer for Wesleyan. Over the years, Jody has engaged in one of the most important of all alumnae activities – student recruitment. She has hosted alumnae events in her home for prospective students in the Chattanooga area. She has served as an Alumnae Admission Representative and has attended numerous college fairs and Yield Parties. She has presented Wesleyan First Awards in high schools in her community, encouraging outstanding students to come to Wesleyan. Several years ago she brought a prospective student to Welcome to Wesleyan Weekend. That prospective student, Kayla Butler, is now a graduating senior of the Class of 2013, and Jody Riggs is her Candlelighter. Jody also supports current students by participating in the e-Link program and mentoring a sophomore student.

Jody brought her professional skills to the Board of Managers of the Wesleyan College Alumnae Association in 1997 when she became its Treasurer and served in that position for six years. She went on to become President of the Alumnae Association from 2006 through 2009. Under Jody's leadership, the Alumnae Association reorganized its financial structure, allowing it to designate more than $600,000 for the Leap of Faith campaign for Wesleyan's endowment. During her term as president, the Alumnae Association also contributed the Sisters Fountain to the courtyard of Munroe Science Center. When she left the Board in 2012, Jody had served on the national board for 15 years. Today, she continues her role as an active alumna through her involvement in the Chattanooga Alumnae Club.

Jody's service to her alma mater is especially impressive since she also enjoys an accomplished professional career and an active family life. Jody used her Wesleyan degree in accounting to become a successful Certified Public Accountant and later a Certified Financial Planner. Riggs & Associates, a financial advisory practice of Ameriprise Financial Services, has grown to two offices and employs a full staff as well as other financial advisors. One of her colleagues has characterized her professional life as marked by "unquestioned integrity, sincerity, knowledge, and kindness."

In addition to her professional duties and her service to Wesleyan, Jody manages to share her talents with her community as well. A member of Christ United Methodist Church for more than 20 years, Jody has served on the Finance Committee. She now serves on the Stewardship Committee, sings in the choir, is a personal faith/finance curriculum teacher, and is pianist for the Cherub Choir. A devoted mother, Jody and her husband Damon have two daughters, Mary Katherine and Sarah Beth.

For her years of loyal service to Wesleyan, for the example she sets as a true daughter of Wesleyan, for her continuing work to strengthen her alma mater, the Wesleyan College Alumnae Association presents to Jody Bethea Riggs the Award for Distinguished Service to Wesleyan.