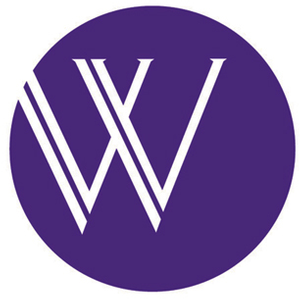 Evelyn Hanna Sommerville Class of 1932
 In 1932, when Wesleyanne Evelyn Hanna Sommerville began writing her famous and highly acclaimed novel Blackberry Winter, she had to "hide and sneak off to work" on the book, "because my mother did not approve of my interest in writing," she said. "I would tip-toe off to the backyard and write while sitting in the back seat of the car." Evelyn slipped out of the house at odd hours to meet her typist so often that her mother was convinced her daughter was having a clandestine affair with a married man. 
In fact, it wasn't until E. P. Dutton Company accepted the manuscript for publication that Evelyn told her mother about the book.
"Naturally, I was terribly excited when the telegram of acceptance came one afternoon," she said. "It was about three o'clock and my mother, like any true Southern lady, was taking her after-dinner nap; but I decided to brave all and ran upstairs to her room." Evelyn's mother read the telegram then put her head back on the pillow and said, "Did you finish watering my camellia japonicas?"
Evelyn said she began writing "because there was nothing to do at home except play – play the piano, play bridge, play golf." She co-authored History of Upson County in 1930, a project sponsored by the Daughters of the American Revolution, and it inspired her to dramatize the lives of people embroiled in the Civil War. Blackberry Winter was published in 1938 and missed winning the 1939 Pulitzer Prize by just one vote. The prize that year went to Florida native Marjorie Rawlings for her book, The Yearling.
Like her contemporary Margaret Mitchell, Evelyn used the Civil War as a setting for her romantic fiction and, like Mitchell's Gone With The Wind, Blackberry Winter was touted by The Atlanta Journal as a 'possibility for screen entertainment.' During the 1930s, when these books were published, women novelists were not only enjoying much success but also reinventing the genre of Southern fiction. Mitchell won the Pulitzer Prize for GWTWin 1937, and Caroline Miller's Southern historical novel, Lamb in His Bosom, won the Pulitzer in 1934. Later, when Blackberry Winter was released in paperback, the title was changed to A Blaze of Glory. Evelyn's second novel, Sugar in the Gourd, was published in 1942.
While promoting Blackberry Winter in England in 1939, Evelyn met Robert Sommerville who was a news editor for London News-Chronicle and a British agent for E.P. Dutton. They married after World War II and settled in Georgia in 1948. By then, Evelyn was an internationally known Atlanta columnist who submitted her stories from London. The state of Georgia benefited greatly from her commitment to literacy as she was one of the founders of the Roswell Public Library in 1956 and also served on the board of the Atlanta Public Library in the 1960s and 1970s. Born in Thomaston in 1900, Evelyn Hanna Somerville died in Roswell, Georgia, just before her eighty-second birthday.