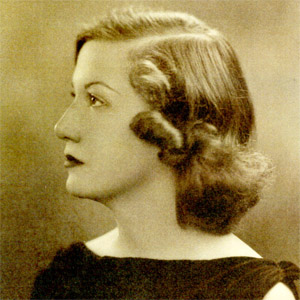 Addie Marie McKellar Baird, Class of 1939
Addie Marie McKellar Baird
McKellar . . . McCrory . . . Baird . . . each name is woven into Wesleyan College's rich historical tapestry. Now, thanks to Dr. William E. Baird, retired professor of physics at Oxford College, Emory University, his family's exceptional collection of artifacts, writings, books, and personal effects constitute a prominent part of Wesleyan's archives in Willet Library. Along with the personal effects of his mother's family that he has given to Wesleyan, Dr. Baird has also created The Addie Marie McKellar Baird Endowed Archival Preservation Fund honoring his mother's memory so that Wesleyan will have the resources to preserve and protect his family's historical treasures.

Family artifacts Dr. Baird recently presented to Wesleyan include poems and research papers written by his mother, Addie Marie McKellar Baird '39, when she was a student, piano and vocal music, and a CD made from records of her singing during the early 1940's. Her master's diploma from Mercer, her DAR insignia, and some of her charcoal sketches are also part of this collection.

Addie Marie's father, Professor I.E. McKellar, taught Latin and Greek at Wesleyan and his instructional books, as well as his poetry, are now part of Wesleyan's archives. From Addie Marie's mother, Anna Belle McCrory McKellar, Wesleyan Class of 1910, there is silver flatware given for their 1910 wedding and several pieces of brilliant cut glass. Piano music and her Wesleyan trigonometry textbook enhance the McKellar portion of the set.

Addie Marie's maternal grandmother, Susie Adele Berry McCrory, received her AB degree in 1885 from Wesleyan. Dr. Baird donated an 1882 edition (in French) of Corinne by Madame de Staël inscribed "Susie A. Berry, Wesleyan College, Macon, Ga., Oct. 2, 1884."  Four crystal salt cellars from her dinner table in Ellaville, Georgia, and a silver napkin ring complete Mrs. McCrory's collection.

From Ella Columbia Hand McKellar, Addie Marie's paternal grandmother, is a burgundy leather-bound volume of The Poems of Sidney Lanier. The poet gave an address and also played the flute at her 1869 graduation from Furlow Masonic Female College in Americus, Georgia.

Dr. Baird expressed his personal confidence in Wesleyan's archival program and plans to entrust additional documents and treasures to the College for preservation. Moreover, Dr. Baird has pledged his personal commitment to Wesleyan by joining The Society for the Twenty-first Century, thereby leaving his own legacy to the College as part of this remarkable family.