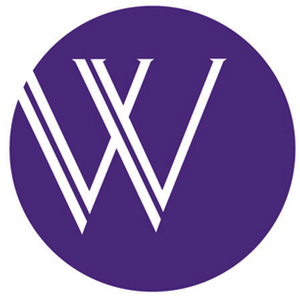 Mary Lucy Cline Huie Class of 1941
Mary Lucy Cline transferred to Wesleyan from the University of Denver her junior year and immediately immersed herself in the Wesleyan experience. Building her lifelong "call to action" skills, she represented her class on Student Government and actively participated in the International Relations and Cyclomythic Clubs.
After graduating from Wesleyan, Lucy earned her master's degree in library science from Emory University and began her career in Atlanta. Eager to help with the war effort, Lucy headed to Station Hospital at Camp Gordon in 1942. There she organized a library for the patients and medical staff. Her service during World War II also included donating blood, rolling bandages for the Red Cross, and hosting for the USO.   
After her marriage to Arthur Huie and a move to Jonesboro in 1947, Lucy accepted the position of County Welfare Director. Guided by a strong sense of responsibility to her community, she worked diligently to provide and improve a range of services in rural Jonesboro. She was appointed to the Library Board when Jonesboro had only a storefront library and a part-time librarian. Lucy served for ten years, six as chair, and helped establish a county bookmobile service with professional librarians and construct a new central library building.   
In 1958, Georgia's public schools were under a Supreme Court order to integrate, but state officials were threatening to close the schools rather than comply. Lucy formed a local chapter of HOPE (Help our Public Education) whose purpose was to disseminate accurate information about the situation. She and her family were subjected to intimidation and threats – even cross burnings – by local citizens who resented her efforts. Despite intense pressure, Lucy never faltered and continued to work for fairness. In 1961 the state legislature reversed its position.   
Lucy co-founded what has become the annual Native American Heritage Day, recognized today as a Top 20 attraction by the Southeastern Tourism Society. She also initiated and implemented a project to preserve the history of Clayton County by recording oral histories of older residents. Last year, the state of Georgia recognized Lucy Cline Huie for her service by honoring her with the esteemed Governor's Award in the Humanities.