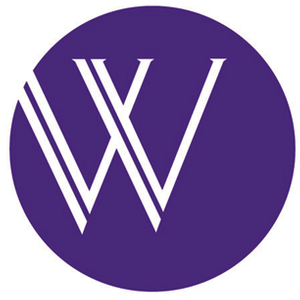 Mary Clare de Graffenried Class of 1865
Called a firebrand graduate by Atlanta Constitution columnist Celestine Sibley, Mary Clare de Graffenried began her long career as a community activist as a Wesleyan student. At commencement exercises in 1865, to the astonishment of the faculty, her classmates, parents, and audience, Clare set aside her faculty approved valedictory address and instead gave tribute to "the heroes in gray" and vehemently condemned the behavior of the Union soldiers encamped near the College. Angered by her scathing remarks, Colonel James Wilson, commanding officer of the federal troops in Macon, threatened to close Wesleyan Female College permanently.   
In 1876, Clare moved to Washington, D.C. where she taught mathematics, literature, and Latin at Georgetown Female Seminary. Ten years later, she began working for the Bureau of Labor inspecting factories and interviewing laborers and their families. In 1892, Clare was sent to Belgium to collect data on industrial education comparing the lives of working-class families in Europe and the United States. As a result of her investigations, she quickly became an outspoken advocate for the welfare of working-class women and children. In 1890, her prize-winning essay on child labor received national recognition and was published by the American Economic Association. Soon afterwards, she became a popular lecturer at women's groups such as the National Conference of Charities and Corrections and the Women's Christian Association.


It is, however, her articles advocating radical reform for which Clare is best remembered. Her exposé, "The Georgia Cracker in the Cotton Mills" published in The Century in 1891, vividly depicted the struggling lives of Southern women and children working in textile mills, and the deplorable working conditions. Offending politicians and factory owners alike, she often stated that there was a "criminal indifference" to child labor laws. An early social reformer, Clare called for strong state and federal child labor laws and better educational opportunities. Buried in Macon's historic Rose Hill Cemetery, Mary Clare de Graffenried's zeal for radical social reform and justice is as relevant today as it was more than a century ago.