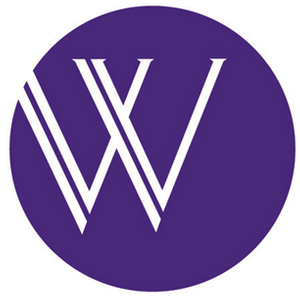 Katharine Payne Carnes Class of 1913
Even as a student, Katharine Payne Carnes knew she wanted to be a librarian, and six years after graduation, she became Wesleyan College's first professional librarian. Her distinguished career at her alma mater spanned four decades (1919-1959). Students who knew "Miss Carnes" fondly remember her helpfulness, pungent wit, "Dear Girls" letters, and her unique Christmas book parties.   
Before returning to Wesleyan, Katharine received certification from the Atlanta Library School and then served four years as children's librarian at the New York Public Library. When she arrived back at Wesleyan in 1919, she found some 7,000 books and even more catalogue cards filed in shoeboxes. She installed the card catalogue system and began building a significant collection of books and archives. Over the years, many fine collections were added to the library, including the "McGregor Books." The McGregor Plan for the Encouragement of Book Collecting by American College Libraries was established by philanthropist Tracy William McGregor. The plan was designed to help smaller colleges and universities outside of New England, or away from major universities, to purchase rare American books for their libraries. The McGregor Plan was in effect from 1934 to 1943, most of which coincided with the Great Depression years, during which time many rare and valuable American books were able to be purchased at affordable prices. Today Wesleyan's priceless collection of about 114 McGregor books and sets, including many first editions hand chosen by Katharine, resides in the Georgia Room in Willet Library. It includes Thomas Jefferson's Notes on the State of Virginia, Audubon's The Quadrupeds of North America, and John Haywood's The Natural and Aboriginal History of Tennessee.   
In 1928, Katharine assisted renowned American architect Phillip Shutze in designing the Candler Memorial Library (now known as Candler Alumnae Center). It is said that she supervised its construction brick by brick. The building is so well designed that more than a dozen libraries have been patterned after it. In 1983, the Wesleyan Alumnae Association established the Katharine Payne Carnes Lecture Series as a living memorial to honor this woman of strength and character who, by example, inspired women to great achievements. This endowed lectureship has brought to the College speakers such as authors Jane Smiley, Ursula K. LeGuin, Ellen Gilchrist, Virginia Hamilton, Kathy Reichs, and Carmen Deedy; flutist Eugenia Zuckerman; journalist Deborah Norville; and NASA astronaut Bonnie Dunbar.