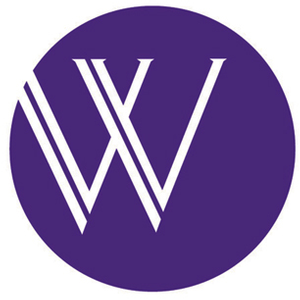 Jo Patterson Bettoja Class of 1947
Jo Patterson Bettoja Class of 1947 Award-winning Cookbook Author Jo Patterson Bettoja '47 begins each day walking the streets of Rome and shopping the city's open-air markets. Although she was born in Millen, Georgia, Jo has felt at home five thousand miles away in her Roman kitchen since 1952, five years after graduating from the Wesleyan Conservatory. Her years in between were filled with travel throughout Europe as a high-fashion Vogue magazine model. While working in Italy, Jo met a dashing fifth generation Italian hotelier, Angelo Bettoja. They fell in love, married, and reared three children in the heart of Rome where the Bettoja family's 1000-room chain of premier hotels is recognized as the largest private hotel group in Italy.   
According to Jo Bettoja, South Georgians and Italians both share a love for family, food, and entertaining. She claims there is a common affinity for pork, chicken, and greens, and that a gracious hostess in both lands can add another place setting to the table at a moment's notice and have enough to serve everyone. When Jo lived in Millen, many cooks grew their own vegetables or went to the curb market for fresh produce. Today in Rome, cooks still shop for one day's eating at a time. She describes the street markets as "offering an embarrassment of seasonable produce amid scenes of bustling daily life, at once uniquely Roman and utterly universal." The vendors' old pushcarts, she writes, "are heavy with mounds of fresh greens...all crisp and glistening with dew, their pronounced perfumes already mingling with the heady bouquets of Mediterranean herbs." Occasionally Jo even finds the sweet potatoes needed to make her Christmas specialty, Georgia sweet potato soufflé. Butchers with local beef, veal, and pork are in the same square with poultry and rabbit sellers. Not far away, Jo buys cheeses, salamis, and crusty Roman breads.   
After her children were grown, Jo became interested in starting her own business and recognized the need for a cooking school for members of the Italian aristocracy. She attended L'Angolo Delia Gastronomica, Ada Parasiliti's famous cooking school in Milan, and traveled the country collecting family recipes from traditional Italian homes. In 1976, she and her friend Anna Maria Cornetto opened Lo Scaldavivande (which translates to dish and cover). For more than a decade, the internationally renowned and hotly fashionable Lo Scaldavivande was the most celebrated cooking school in Rome. Students from around the world attended and enjoyed mastering classic Italian recipes as well as traditional Southern dishes. Jo also developed a unique program for traveling gourmet cooks called "Gourmet Adventure." The nine-day tour included cooking classes, shopping, sightseeing, and a sumptuous last-day lunch at the Bettoja's 17th Century Villa Monte Venere, north of Rome.   
Jo's first cookbook, entitled 135 Recipes from Italian Cooking Schools, was the collaboration and shared recipes of ten women. In 1982, she co-authored Italian Cooking in the Grand Tradition with her Lo Scaldavivande partner Anna Maria Cornetto. In 1991, Jo published Southern Italian Cooking, which was nominated for the prestigious James Beard Award for Best Italian Cookbook. In a Roman Kitchen: Timeless Recipes from the Eternal City, released in 2003, explores the delights of the rich Roman culinary heritage with a spectacular tour of markets, ingredients, and classic recipes. Complementing more than two hundred sophisticated yet accessible recipes, Jo describes grand meals of days gone by and gives personal insights on ingredients, all enriched with traditional Roman sayings and aphorisms.   
Jo is widely considered one of the three signoras of Italian cooking, along with Masha Innocenti in Florence and Ada Parasiliti in Milan. Her extraordinary recipes have been featured in the New York Times, Food & Wine, Travel & Leisure, McCalls, and Town & Country. In 1986, Jo honored Wesleyan's sesquicentennial celebration by hosting a three-day cooking class in the Taylor Hall Amphitheatre. That same year, the Wesleyan Alumnae Association presented Jo with the Distinguished Achievement Award.   
Jo now lives not far from the Trevi Fountain, a famous tourist attraction in Rome, where she watches visitors toss coins and wish for good luck. Once a year, she tries to get back to Millen. In between trips home, she may long for a bowl of southern-style butter beans, rutabagas, and a hot-buttered biscuit but not Southern hospitality because that, Jo claimed, abounds in Rome. She traveled half way around the world for the Grand Tour of art and architecture, but remained because of the people, who are so like her fellow Southerners – talkative, eccentric, generous, friendly, and very fond of food.