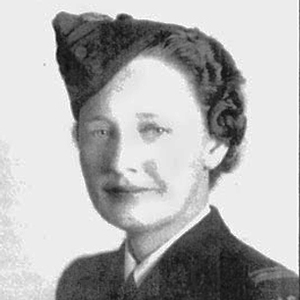 Hazel Jane Raines
Hazel Jane Raines Class of 1936
Wesleyan alumna Hazel Jane Raines's passion for flying landed her in the Georgia Aviation Hall of Fame for her contributions in peace and in war as Georgia's Pioneer Lady of Flight. In 1938, two years after graduation from Wesleyan Conservatory, Hazel took her first solo flight and became the first woman in Georgia to be issued a commercial pilot's license, achieving an instructor's rating and qualifying as an Eastern Air Lines pilot. Hazel barnstormed with local air shows in the 1930s and was recognized as one of the South's outstanding flyers.   
One of the few women in the United States chosen as an instructor for the Civilian Pilot Training Program, Hazel was flight instructor at Cochran Field and a Fort Lauderdale aviation school until 1942. Then, she was chosen as one of twenty-five American women to ferry planes with the Air Transport Auxiliary in England. These pilots flew through balloon barrages without ammunition or radio, delivering planes to factories for repair and to British Royal Air Force squadrons. Hazel Raines's wartime experiences in England included a Christmas visit with Lady Astor at her Cliveden Estate and crashing a Spitfire through the roof of an English house. Hazel had logged more flight hours than any other member of the group and spent nearly two years on overseas duty.   
With the organization of Women Air Force Service Pilots (WASP), Hazel returned to the States and joined the group, testing planes and towing targets until the disbanding of the WASPs in 1944. After World War II, she taught theory of flight to Brazilian student pilots, lecturing in Portuguese five hours daily. Hazel was a member of the Amelia Earhart's 99ers and a president of the WASP alumni. She received a reserve commission in the U.S. Air Force in 1949 and was called to active duty in 1950 with the Third Air Force. She died in London of a heart attack in 1956, having amassed 6,400 flying hours (in forty-four types of airplanes) during twenty years as a pilot. From 1938 to 1944, she flew Taylorcrafts, Tiger Mothers, Hurricanes, Spitfires, BT 13a, and AT 11s – a remarkable feat.