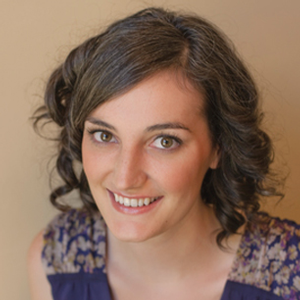 Eliza Cato
Eliza Cato Class of 2011
A versatile and gifted student, Eliza Cato, majored in human services and minored in women's studies and studio art. In the next few years, she plans to pursue master's degrees in international development and women's studies. "I have a deep interest in feminist theory, primarily ecofeminism, women's rights, reproductive rights, and working towards a more egalitarian economic structure. My long-term goal is to use these skills and interests in an international career dedicated to quality and social justice."   
At Wesleyan, Eliza received several scholarships, including the Presidential, Leadership, Annette Gardner Taylor, Lettie Pate Whitehead, Wesleyan Disciples, and Anne Hoyt Jolley Scholarships. She was awarded first place in the Sustainable Ecofriendly Environmental Science Competition and the Award for Academic Excellence in Human Services. She was a member of Psi Chi Psychology Honor Society and a participant in Student Art shows. She also interned at Centenary United Methodist Church and Faces of Homelessness Speakers Bureau.   
Eliza's life is filled with international mission experiences and making a difference every day. Shortly after high school, she worked at a Sudanese refugee camp outside Lausanne, Switzerland, coordinating a weekly day camp for children, and in Paris working with children in a low-income neighborhood. Later in Japan, she tutored university students and helped establish an English school and curriculum. She also tutored orphans in English and math. For nine months in Townsville, Australia, Eliza worked for a non-profit in their communications department and kitchen while also participating in Youth Street, a mentorship program for at risk youth. She decided then to attend Wesleyan to better equip herself for a career in international service. It didn't end her mission journeys, however. She spent the summer before her sophomore year in Chennai, India, working with a medical team treating people with leprosy.  
"Having been confronted with extreme poverty, social oppression, and human suffering, I had to learn how to transform overwhelming despair into inner strength, determination, and the ability to focus on solutions to bring about positive change. I want to redesign inefficient social and economic structures that cultivate oppression and domination and empower subjugated women to seek their visions."
In January 2013, Eliza updated her profile to include:
I will be going to the NYU Gallatin School of Individualized Study. This is a very unique program where I will be able to design my course load by choosing any of the courses offered at NYU and the program is interdisciplinary. So I can take classes at Stern Business School, Wagner School of Public Service, Steinhardt School of Culture, Education and Human Development etc. I will be combining Corporate Social Responsibility, Women's Study, and International Development. I was drawn to this program because I have such diverse interests and Gallatin will allow me to combine my interest in whatever way I want. This program is perfect for independent thinkers and people who always seem to be a little off the beaten path. After I graduate I intend to get a job with a corporation in order to develop corporate giving programs that focus on providing women with the resources to thrive economically as well as ensuring the company is making a positive impact. I've added the link to the school below if you would like more details.