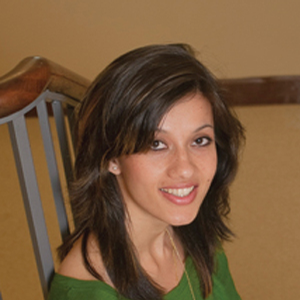 Dibya Rawal
Dibya Rawal Class of 2011
A Wesleyan woman knows that her opportunities are boundless, especially when driven by noble thoughts of love and charity.   
The business administration and economics major and finance minor earned a 3.79 GPA. "My four years in college have been an amazing balance of extracurricular activities, academic excellence, and practical training- all that a liberal arts education at Wesleyan College aspires to give every student. My interest in education does not end at Wesleyan. I yearn for lifelong learning and laughter. Now I'm ready to pursue my next goal- a PH.D. in finance."   
While a Wesleyan student, Dibya received the prestigious Trustees scholarship making the President's List almost every semester. She was the recipient of the Nora Kay Appling King Scholarship and the GEICO Achievement Award in 2010. She has served as a resident advisor, Junior Marshal, vice president of Alpha Kappa Psi Business Fraternity, and public relations officer for Wesleyan's chapter of Amnesty International USA.   
A volunteer with Aunt Maggie's Kitchen Table and the Georgia Network to End Sexual Assault in Atlanta, Dibya desires to make a significant difference in society. Promoting human rights, she participated with the Wesleyan chapter for Amnesty International USA's Write for Rights 2009 Global Write-a-thon resulting in more than 200 petition letters to government officials requesting the release of prisoners of conscience.   
Dibya's internships have affirmed her career choice. Spring semester 2009, she interned with Macon's American Pride Bank. That summer she worked with Dr. Phil Taylor, professor of economics, to research national responses (focusing on India, Russia, and South Korea) to the global financial crisis. In 2010, she returned to her hometown in Nepal to intern in the Micro Credit Unit of the Nepal Arab Bank Ltd. This spring, she participated in Wesleyan's Atlanta Semester as a fulltime intern at Raymond James & Associates, Inc. Working with a team of investment bankers in public finance, she produced spreadsheets, debt maps, and used proprietary software to structure new money and refunding municipal bond issues. She conducted industry research and analysis through resources such as Bloomberg. As Dr. Taylor points out, "Dibya is a 'glocal' thinker; she is completely comfortable relating global trends to local needs."