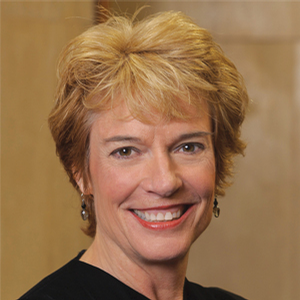 Cynthia D. Wright
Cynthia D. Wright Class of 1975
Boyd Collar Nolen & Tuggle, LLC is pleased to announce that former Chief Judge Cynthia D. Wright of the Fulton County Superior Court will join the firm as a partner. Wright served as Chief Judge for two, two-year consecutive terms before stepping down earlier this year. At Boyd Collar Nolen & Tuggle, Wright will expand the firm's mediation and arbitration practice, focusing on a variety of legal cases, including family law matters, as well as disputes between companies and governmental entities. She will join the firm later this year after a much-deserved sabbatical.

"Judge Wright brings a tremendous amount of knowledge from her experience working with individuals and families in the Fulton County court system for almost 20 years," said Robert D. Boyd, a founding partner of Boyd Collar Nolen & Tuggle. "Her perspective as a judge will make her a strong advocate for those seeking alternative dispute resolutions to any type of legal issue."

Wright will facilitate settlement discussions, preside over mediations and arbitrate disputes between those in conflict without going to court. Coinciding with Wright's arrival and the celebration of the firm's fifth anniversary this year, Boyd Collar Nolen & Tuggle also plans to expand its Cobb County office space to enable the facilitation of more mediations and arbitrations.

"Throughout her career, Judge Wright has led our local community by establishing the highest ethical standards, which also correspond with our values," said John L. Collar, Jr., also a founding partner of the firm. "We are excited not only to call her a partner, but also to adopt a new focus to our client service model, expanding our mediation and arbitration practice for individuals, companies and governmental entities."

Judge Wright was the first Fulton County Superior Court judge in the family court division. In her role as one of three family law judges, Wright presided over thousands of domestic cases throughout her 12 years of service in the family division. Wright also served as chair of the Fulton Superior Court Business Court and the Alternative Dispute Resolution Board for four years.

"I have had a long-standing respect for Boyd Collar Nolen & Tuggle and its attorneys, so it was a natural fit to join them when I retired from public service," said Wright. "The firm has created an opportunity for me to do what I have enjoyed the most over my tenure as judge: pursue justice and resolution in even the most contentious and emotional situations."

Wright has extensive experience in governmental law, having previously served as Gov. Zell Miller's legal counsel and as assistant legal counsel to Gov. George Busbee. Before her public service, she was a partner with Corlew, Smith and Wright, an associate with the firm now known as Troutman Sanders, and she served as corporate counsel for the Georgia Housing and Finance Authority.

Wright earned her bachelor's degree from Wesleyan College, and her law degree from the University of Georgia School of Law.