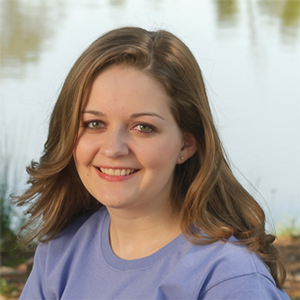 Betsy Herlong
Betsy Herlong Class of 2012
When Elizabeth "Betsy" Herlong returns to Wesleyan for her ten-year reunion, she hopes to be able to tell her Wesleyan Green Knight sisters that she has travelled across Europe and lives in a city like Paris. She would like to be able to say she has taken the lesson she learned at Wesleyan and applied them in her post-college life. "While I think a good-paying job with benefits is important," Betsy said, "I think it will be more important for me to be able to tell my classmates that I am happy and that I've continued to grow as a person." 
Betsy is wasting no time getting started on her plans. In the fall of 2012, this French and English double major from Memphis moved to the Nantes region of France for seven months to serve as an English teacher assistant for middle or high school students on cultural and conversational activities. Once she returns to the US, she plans to attend graduate school and pursue either international relations/business or a Ph.D. in French literature. 
Betsy was a humanities Scholar and recipient of the Stephen H. Cook Humanities Award, Margaret Pitts Methodist Scholarship, United Methodist General Board of Higher Education and Ministry Scholarship, R.W. Edenfield Scholarship for English Majors, and Ida C. Nottingham Scholarship. While maintain her perfect 4.0 GPA, Betsy made the President's List every year at Wesleyan. This Wesleyan Disciple earned membership in Mortar Board, Phi Kappa Phi, Alpha Lambda Delta, served as a Junior Marshal, and as president of the Green Knight class for three and a half years. Betsy assisted other students as a Writing Center tutor and, in her senior year, served as its first ever student assistant director. Betsy also tutored Stratford Academy high school students in French and English, spent a week in Washington, D.C. with the 2011 Summer Leadership Institute, served as an Orientation Leader in 2010 and 2011, and participated in STUNT all four years. Claiming no athletic abilities whatsoever, Betsy helped the GK class win class soccer the past two years. Betsy was honored at commencement with the college's first Mary Mildred Sullivan Award for excellence in character, leadership, service to the community, and commitment to spiritual values. 
This summer, Betsy will be at home in Memphis. She plans to take her mom's advice to decompress after graduation by floating in the pool for at least a week before getting a job.