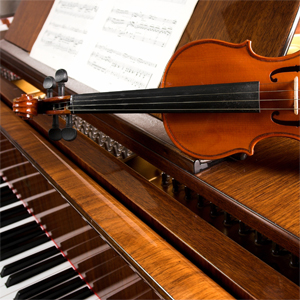 10th Annual Conductor's Concert, January 21 at Wesleyan College
The tenth annual International Conductors Workshop and Competition will culminate with a free concert at 2:00 p.m., Monday, January 21, 2013 at Wesleyan College's Porter Auditorium.

The concert will include works by Beethoven, Brahms, Tchaikowsky, Mozart, Stravinsky, and others, conducted by thirteen conductors who represent six foreign countries and the United States. The orchestra, made up of professional musicians from the Middle Georgia area, has been formed by Maestro Adrian Gnam Assistant Professor at Georgia Southern University, who serves as Director of the Workshop and Competition. Other faculty include Associate Director, Dr. Gregory Pritchard, a former winner of both the first ICWC and the St. Petersburg Philharmonic Workshop and Music Director of the Gwinnett Symphony Chamber Orchestra; Associate Director, Robert Gutter, Music Director of the Philharmonia of Greensboro in North Carolina and a renowned teacher and conductor; and Choral Director, Nadine Whitney, Chair of the Music Department at Wesleyan College. The thirteen conductors will participate in nine rehearsals during the four day workshop which has become one of the most well known and highly regarded conductor training programs in the nation.

Maestro Gnam, Conductor Emeritus of the Macon Symphony Orchestra, Conductor of the Georgia Southern University Symphony and a faculty member at Mercer University and Wesleyan College, said, "I am really excited about this group of conductors. They have already shown great potential as conductors from the DVDs they submitted with their applications and their accomplishments with orchestras around the world. This concert should be absolutely wonderful."