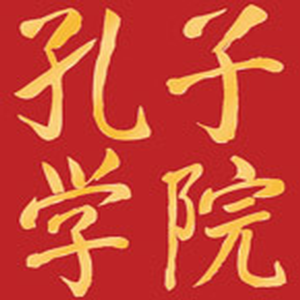 Confucius Institute at Wesleyan College
"Laoshi hao," the students recite in unison, marking the beginning of each Mandarin class at Wesleyan College. This phrase—hello, teacher—rings out all over campus on any given day: during the week in credit-bearing classes for Wesleyan students; on Saturdays when community children gather to study Chinese; and even among members of the Wesleyan Academy for Lifelong Learning, whose formal education has long since ended. Through the Confucius Institute, Wesleyan College is providing many opportunities for her students and neighbors to learn the language and customs of China, one of America's most important trade partners.

A Partnership 100 Years in the Making  In 1904 at the age of fourteen, Soong Ai-ling traveled ten thousand miles to attend Wesleyan College. In an age when college was still a relatively rare experience even for Western women, Ai-ling would be the first Chinese woman to be educated in the United States. Ai-ling's younger sisters, Ching-ling and May-ling, joined their older sister at Wesleyan in the fall of 1908. Ching-ling was of college age, and ten year-old May-ling insisted on joining her older sister in Macon, Georgia despite being too young for college. The 1908 school term marked the only year all three sisters were at Wesleyan at the same time. Their signatures appear together in the College's Matriculation Book for 1908–09.

Soong Ai-Ling graduated from Wesleyan in 1909. Soon after, she returned to China where she married H.H. Kung, the country's Finance Minister. Soong Ching-ling graduated from Wesleyan in 1913, then returned to her home country where she married Sun Yat Sen, the father of modern China. In 1913, May-ling transferred to Wellesley College near Boston to be closer to her brother who was attending Harvard. May-ling earned her bachelor's degree from Wellesley College in 1917. Upon May-ling's return to China, she married Generalissimo Chiang Kai-shek, a rising star in China's military.

The remarkable Soong sisters, whose intellectual, cultural, and interpersonal skills were honed at Wesleyan College, went on to become the most influential Chinese women of the 20th Century. Together, they helped shape a nation that would become one of the world's superpowers. It is Wesleyan's connection with the Soong sisters that makes the Confucius Institute at Wesleyan College (CIWC) both unique and a natural progression in the relationship between China and Wesleyan College.

A Grand Opening and A Grand Year  In April of 2013 – one hundred years after Soong Ching-ling's graduation from Wesleyan – the College celebrated the grand opening of its Confucius Institute. Representatives from the U.S. Department of State, the U.S. Department of Education, the Chinese Ministry of Education (HANBAN), and Guangzhou University attended the event. Students from Wesleyan and from Guangzhou University performed for the occasion. Afterwards, dignitaries, trustees, faculty, and students gathered for a colorful and lively reception featuring music, dancing, and both American and Chinese food.

Though it has been open for just over one year, CIWC has already hosted an art exhibit, two festivals, seven classes on language and culture, and one trip to China. This ambitious program, which is helping to prepare Wesleyan's students for leadership in business and political settings throughout the world, is a testament to the College's exceptional history of intercultural cooperation. Wesleyan College is among the smallest educational institutions to establish a Confucius Institute and is the only women's college in the Confucius Institute network.

Having enjoyed a prosperous first year, the CIWC now turns its attention to an ambitious three-year plan. In the coming months, the College plans to host movie series, festival celebrations, informal language salons, and virtual joint classrooms with China via teleconference. We also plan to restore some of Wesleyan's most admired Chinese art, produce a traveling exhibit of the Soong sisters' archives, continue offering Mandarin classes in local preparatory schools, and strengthen our relationship with the Middle Georgia Sino-American Association.

For more than a century, Wesleyan has enjoyed a special relationship with China and its people. During that time, the College has encouraged her students – both American or foreign born – to embrace the benefits of international travel and intercultural exchange. Our contention is that learning about other cultures is one of the best ways for a student to understand and to think critically and creatively about her own. Through programs like the Confucius Institute, Wesleyan aims to provide a new generation of students with the sort of rich cultural and educational experiences that will lead them to become remarkable leaders, too.