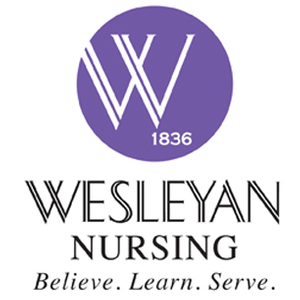 Bachelor of Science in Nursing
Wesleyan College is now enrolling women who plan to enter the College's new Bachelor of Science in Nursing (BSN) Program. Wesleyan College's nursing program received the Georgia Board of Nursing's initial approval in July 2012, and the College is on target to obtain full approval by the Georgia Board of Nursing, American Association of Colleges of Nursing/Commission on Collegiate Nursing Education, and the Southern Association of Colleges and Schools/Commission on Colleges. Junior level nursing courses will begin fall semester 2013, but students can begin pre-nursing courses fall semester 2012. The nursing department will accept applications to the nursing program beginning September 2012, with a priority deadline of February 1, 2013. Applications completed after the deadline will be accepted on a space available basis. Hallmarks of the Wesleyan College program will include an emphasis on women's health and holistic nursing, with specific coursework designed to prepare graduates for leadership and management roles in the field of nursing. 
According to Wesleyan President Ruth Knox, "Addressing the statewide shortage of qualified registered nurses is critically important, especially to the Central Georgia region. We are diligently working to create a program that will be distinctive in its focus on women's health and wellness. Our program will be quite demanding in its preparation of registered nurses who will be prepared for graduate level training and advancement to management and other leadership roles within the health care industry. Adding this competitive nursing degree program will not only prepare a significant number of trained and highly educated graduates for our regional medical industry but also attract a number of new professionals to our region." 

Dr. Teresa Kochera DNP, RN, PCCN, CNL has joined the Wesleyan nursing faculty as an associate professor. Most recently Kochera was associate professor of nursing at Macon State College. She has also served in nursing and administrative positions at Houston Medical Center, Hospital Corporation of America, and Bay Medical Center. 
In October 2011, the Trustees of The Peyton Anderson Foundation awarded Wesleyan College a generous grant of $900,000 to help establish the new nursing degree program. The nursing program will be housed in the Munroe Science Center. Construction will begin in August to create classroom space and a new state-of-the art nursing laboratory featuring high fidelity human patient simulators.